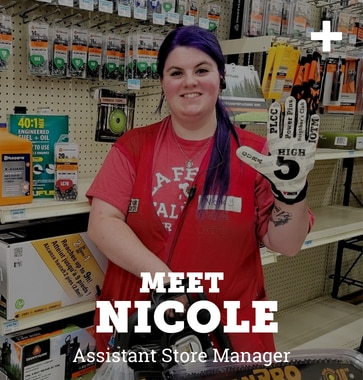 Meet Nicole
I just celebrated 6 years with Tractor Supply! It's amazing how fast things change and how much we grow. From a part time team member to assistant manager. I love what I do and I love my store. Here's to the future!
View Jobs
Meet Eric
TSC is a great place to work for many reasons but definitely starts with our mission and values… we work hard to provide legendary service, we have fun doing it and get paid to have fun! It's also a great time to be at TSC, with company growth comes the opportunity for personal growth! Finally, what I love about TSC, as focused as we are on process, taking care of people is still a priority!
View Jobs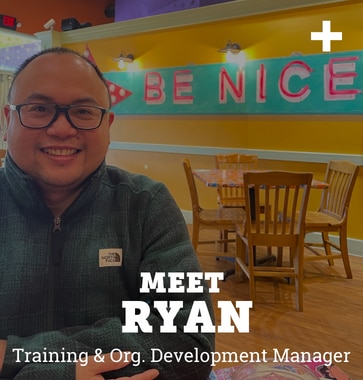 Meet Ryan
I am amazed with how there's so much congruence with our Values and how people present themselves. Curating a corporate culture with belonging and inclusion at its core starts with the commitment of our most senior leadership. Seeing leaders and Team Members at TSC give strong emphasis on DEI has been uplifting and inspirational.
View Jobs
TEAM MEMBER ENGAGEMENT GROUPS
Teamwork is deeply rooted Tractor Supply's culture and Mission & Values. We value a safe, respectful and inclusive work environment. Our Team Member Engagement Groups (TMEGs) are an important way that we provide professional development, connection and camaraderie. TMEGs are groups of individuals at TSC who share common interests, backgrounds, or characteristics, and want to act as resources for improving the engagement of group members; diversity representation and inclusiveness of TSC; development of group members; and business results through focused attention on aligning group goals with the company's strategy.